In recent years Noval Doon Defence Academy has emerged as the best CDS coaching in Dehradun,India. Today, approximately 200+ students from NDDA Academy proudly serve as young officers in the Indian Defence Forces. Our Result oriented training prepares young individuals to prepare & crack the renowned defence exams and SSB interviews. Our defence coaching center in Dehradun believes in converting the efforts of our candidates into desired results. The result of which we can provide the right talent to our nation.Which makes us apart from other coaching institutes. In less than two years, we've emerged as the best training center for CDS Entrance Coaching.We also provide CDS Online coaching for students who want remote access to our classes. This CDS online course of ours let students learn from our expertise faculty members from ease of their homes.

Noval Doon Defence Academy is one of the Best Coaching for CDS. CDSE, or the Combined Defence Services Examination, is amongst one of India's most popular entrance examinations. This exam is conducted twice a year by UPSC or the Union Public Service Commission of India that enables candidates to join the prestigious defence institutions of India, mainly Officers Training Academy, Indian Military Academy, Indian Air Force Academy, and the Indian Naval Academy. Unmarried graduates with specific criteria that are mentioned down in the eligibility section can appear for it. The notifications for the CDSE examination are released in October and June, after which the exam is held's in February and November, respectively. The syllabus mainly comprises mathematics, General Knowledge & English. For OTA candidates, mathematics is excluded from the syllabus. The CDSE examination gives a path to join the defence forces of India, which in itself is a significant responsibility to a young aspirant. That is why this exam is considered to be one of the toughest examinations so far in India. To get the right mentor for cracking the CDSE examination, candidates kept looking for the best CDS coaching in Dehradun and nearby locations that could groom them for the CDS examination. Once the candidate clears the examination, then he proceeds to the next step that is SSB Interview. SSB or the Service Selection Board interview is a series of tests that judge a candidate's personality. This test is mandatory for all three services of the Indian Defence Forces. Complete training for both written and SSB is provided at our CDS Coaching Institute by our expert panel of teachers and assessors. The syllabus for CDS Examination is revised thoroughly to candidates, followed by mock tests and a doubt clearing session. We provide the right study environment amongst other CDS coaching institutes in Dehradun. That is why we have become the number one choice for CDS coaching in Dehradun.
BEST CDS COACHING CENTRE IN INDIA

Noval Doon Defense Academy offers the best CDS coaching in India. With our efforts and hard work, we have made it to the top CDS Coaching in Dehradun. CDS coaching can be a game-changer in your preparation for the CDS examination. CDS Paper pattern generally caters to mathematics, English, and general knowledge, slightly different for OTA aspirants. For OTA candidates, only two sections, mainly English & General Knowledge, are there. Examinations for both are of 2 hours. To know more about our CDS course details contact on provided numbers.
Exam Name: Combined Defence Services Exam
Conducting Body: Union Public Service Commission
Official Website: upsc.gov.in
Exam Frequency: Twice a Year
Exam Type: National Level Recruitment Test
Eligibility Criteria: Bachelor's Degree
Mode of Application: Online
Exam Mode: Offline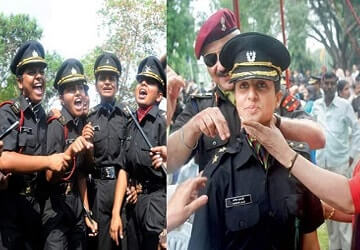 Nationality
Candidates must be citizens of India.
Subjects of Bhutan, Nepal, Tibet, Burma, Sri Lanka & various East African Countries are also eligible.
Candidates will have to produce a certificate issued by authorities of Government of India certifying the claim.
Age Limit
Upto 24 years.
Marital Status
Candidate must be unmarried to apply for IMA, INA & AFA.
Exemption is given to male applicants at OTA.
Issueless widows, unmarried women, and divorcees can apply for OTA.
Physical Standards
Candidates must be physically fit according to physicals standards for admission to Combined Defence Services Examination as per guidelines.
Educational Qualification
The eligibility criteria differ post to post. Candidates are advised to check the eligibility before applying for the post they are interested in. Candidates who are pursuing final year/ semester of their Degree course at present are also eligible to apply for CDS Exam on a provisional basis.
1. Bachelor's degree from a recognized university is necessary for Indian Military Academy(IMA).
2. Bachelor's degree in Engineering/Technology from a recognized university or equivalent is necessary for Indian Naval Academy(INA).
3. Bachelor's degree in Engineering/Technology from a recognized university or degree from a recognized university with Physics & Mathematics as subjects for Air Force Academy(AFA).
4. Bachelor's degree from a recognized university/equivalent for Officers Training Academy(OTA).
5. Bachelor's degree from a recognized university for Officers Training Academy.


Exam Pattern
CDS will be conducted in pen and paper based mode. The exam will be conducted in two sessions ( morning and forenoon).

CDS question booklet will consist of multiple choice questions as per the prescribed syllabus.
Written test will be of 300 marks.
The written test for admission to OTA will be out of 200 marks.
CDS will be for duration of 2 hours.
Marks will be deducted for every wrong answer.
The exam will comprise questions from English, Elementary Mathematics, and General Knowledge.
The difficulty level of the papers in Elementary Mathematics will be of Matriculation level while the difficulty of papers in other subjects will be of a graduate of an Indian University.


Syllabus
The syllabus of CDS will be prepared by UPSC. The syllabus helps the candidates while their preparation for exam by concentrating on the particular topics Candidates must try to cover the whole syllabus. Here, we are discussing the important topics from which questions have been asked in the previous examinations.

English Syllabus – Antonyms, Synonyms, Para Jumbles, Reading Comprehension, Error Spotting, Sentence Correction, Jumbled Sentences, & Fill in the Blanks.

General Knowledge Syllabus – General Knowledge including knowledge of current events in various fields like science and technology, politics etc. The paper also includes questions from static GK based on History of India and Geography of a nature.

Mathematics Syllabus – Algebra, Arithmetic, Geometry, Trigonometry, Mensuration & Statistics.